Polyamorous

Dating Site Basics
Last Updated on February 21, 2023 by Monica S. Warner
A huge variety of dating sites nowadays makes romance accessible to everyone – heterosexuals, gays, trans genders, seniors, and of course, polyamorous users. Many people think that poly relationships equal affairs and infidelity. But it's totally wrong. Polyamory dating only means that you're up to close romantic relationships with more than one person.
While monogamous connection involves only two committed people in love, the polyamorous relationship includes more people, while each of them is consent and happy about being involved in polyamory dating. That's why polyamory dating has nothing to do with cheating since partners have common agreements about sexual and platonic connections with other people.
What's interesting, many people think that common visitors of polyamorous platforms are unable to stay in a committed relationship. However, even research showing that polyamorous relationships are as happy and satisfied as monogamous ones. While those committed in a monogamous relationship show their love by spending all the time together, having agreements about trust and future plans, polyamorous dating is also committed to mutual agreements about trust and basic preferences, as well as spicing love life with polyamorous services.
Polyamory dating stereotypes include the one that poly relationship includes plenty of group sex. Even though it can happen, but not in every polyamorous love story, since multiple sex partners are not the goal. Moreover, group intercourse appears to be as common in monogamous dating as it is in polyamory.
Polyamory Dating Values
When you're ready to become a part of the polyamorous dating site community, there are a few basic principles to follow. They're similar to regular romance guidelines, but you should be more profound when being a poly partner. Therefore, here are the basic values of polyamory:
Trust your partner. When you settle mutual agreements about the boundaries of your polyamorous dating culture, there shouldn't be any trust issues in your love life.
Don't forget about communication. Polyamorous services may create more topics to communicate about when you're in this kind of relationship. Therefore, make sure that you and your partner always talk over anything that comes up.
Consensual relationship. It's the most important thing to settle before committing yourself to a polyamory dating. Make sure that your future partner is consent to the idea of polyamory.
Due respect. Just like monogamy, polyamory requires to treat your partner with due respect. Mind how you act and treat your lover, be attentive to his/her desires and needs. That's how you can make your polyamorous relationship a happy one.
Polyamory Dating Tips
Before joining polyamorous platforms, there are a few tips on what to pay attention to when you're up to polyamory. Settling boundaries is very important so that you and your partner know what to expect from each other and how to act in different situations.
A Fling Or Meaningful Relationship?
When you sing up to a polyamorous site, you should mind what you're looking for. Then discuss it with your partner and find out if he/she is ok with you having an online fling or a more serious relationship. That's a key point of polyamory, to know how far you can go with your poly lifestyle.
Sharing Details
How much are you ready to share with your partner? Settle it with your lover to avoid any conflicts in case you want to tell about your recent date, and he/she doesn't really want to know. The same works vice versa.
How Often Do You See Others?
Another important point to consider is the frequency of your polyamorous dates. Some people think it's ok to meet someone new once a few months, others prefer to be constantly in touch with users from different polyamorous services. When you settle mutual boundaries about this matter, there will be more trust in your love life.
Sexual Experience
It's an essential part of any relationship. So when it's polyamory, there're more questions about it. Are you cool with your partner having sexual intercourse with other people? How far you're allowed to go? These things are obligatory to discuss with your lover since both of you are interested in a healthy relationship, both physically and mentally.
Jealousy-Control
Sometimes jealousy becomes a part of a polyamorous relationship, and there might be various reasons. Maybe you or your lover is ready to try polyamory only in theory, and in real life, it becomes an obstacle. Or there are some issues that you both need to communicate about in order to be content about your intimacy and forget about jealousy.
No Еo Comparing
Comparing the way your partner acts with you and with other people, he/she is seeing, leads to troubles. That's why both polyamory lovers should forget comparing them with every other person. Constant mind flow about how your lover spent more time with her friend rather than with you should leave your conscious. You should better come up with your good pastime together.
Best Polyamorous Dating Apps
The developers of top services didn't leave polyamorous dating behind. Therefore, there's a great variety of polyamory dating sites online that can make polyamorous relationships a lot easier. To make sure you choose a trustworthy service, there's a list of top polyamorous dating apps created at your convenience. Enjoy and mind the fore mentioned tips.
AdultFriendFinder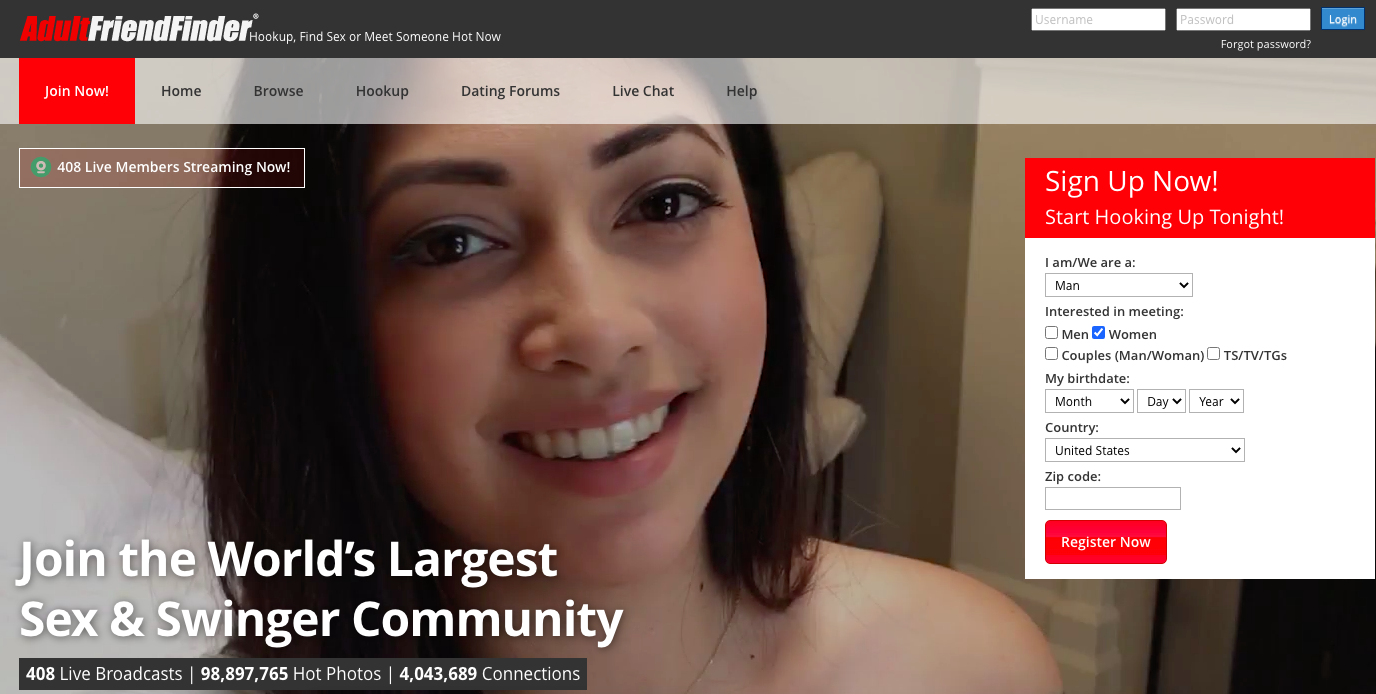 This site is created for adults seeking casual one-night stands. Having gained public trust, along with multiple features and an extensive worldwide database, AdultFriendFinder is a great choice to spice things up. The site has a "no strings attached" atmosphere, allowing members to feel free embracing their desires and meet like-minders. The site is said to be used by about 80 million members from every world corner, and it's one of the most extensive databases among adult services. It's great for polyamorous dating because its users are accustomed to casual flings and are open to new experiences.
QuickFlirt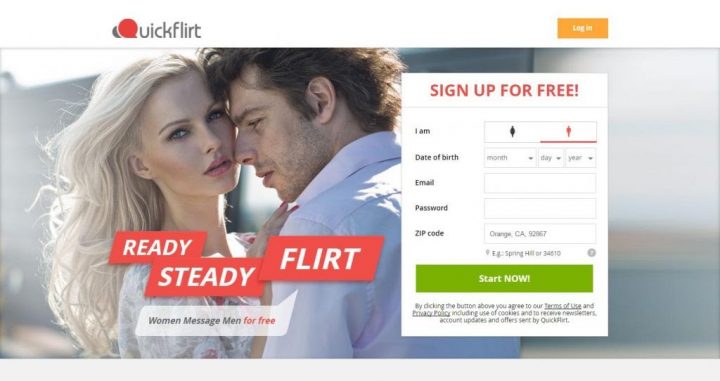 All of us like to flirt and play around every now and then, especially people in polyamorous relationships. That's why you should try out QuickFlirt – one of the polyamory dating sites free to use. The site itself estimates the number of users up to 1 million, and new ones keep coming. Get ready to meet a lot of English-speaking members from the USA, Australia, and other countries, and have fun with them. QuickFlirt.com reviews consider it to be among the coolest polyamory sites for casual connections. It has been operating for more than 10 years, so its team must surely know how to do their best to create a great space for singles. That's why QuickFlirt has so many followers and keeps gaining new users.
BeyondTwo

The name of the website speaks for itself, as BeyondTwo is a polyamory dating site free to use by all the people seeking monogamous, polyamory, interracial, senior, or any other kind of relationship. By creating polyamorous dating sites free to use by polyamorous relationships, the site developers encourage people to put their love and affection on a new level, meeting new people, building connections of any kind, and using the site's features as the main tools. After a quick sign-up process, you're welcomed to use the desirable features and create a profile you like. You can tell about your nationality, religion, location, work, lifestyle, and romantic preferences.
PolyamoryDate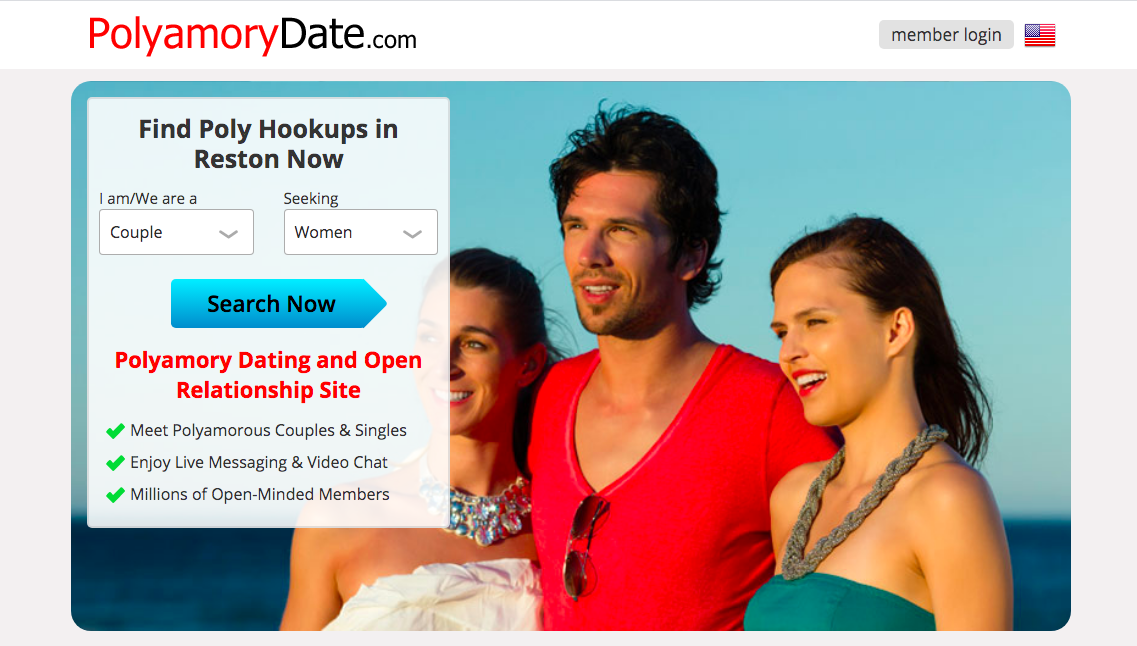 Created specifically as a poly dating site, Polyamory Date is said to provide multiple necessary tools for qualitative pastime with like-minded users. Once registered, you're free to browse profiles, view videos, create private or group chats, and learn more about polyamory on the site's blog. Moreover, the dating site offers an anonymous messaging system to those willing to remain incognito and spice things up. You can join the service together with your lover as a couple or as a single user seeking casual dates.
OpenMinded
As you can understand from the site's name, it serves for open-minded polyamorous people, ready for new experiments. Here you can find single or married, gay or straight, monogamous, and poly people in search of an unforgettable experience and willing to spice things up with casual flings with the assistance of the polyamorous site free to use. The site offers a lot of cool features, including private chats and photos, lists of the people you like, and even parties organized for OpenMinded poly dating site users.
All in all, polyamorous dating sites are a great option to expand the horizons of your love life. Even if you're shy to try, online dating services do their best to make it a comfortable and unforgettable experience for you. Keep in mind the tips and principles of polyamory dating, and get the most of it. The websites mentioned can come in handy when you're ready to spice things up with poly dating. So give it a try and watch your love life change for the best!
Visit Site
Read review →
Visit Site
Read review →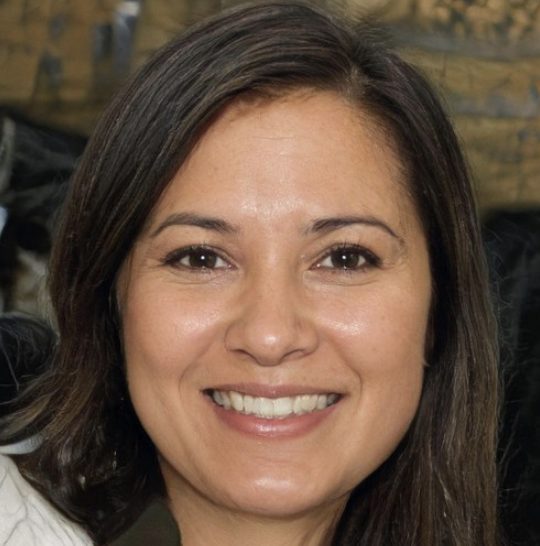 Monica S. Warner
Monica Warner is an administrator in the popular dating website datingsiteformen.com. She has been working in the online dating industry for years, and has helped countless men find the woman of their dreams. Monica is a passionate person, and loves helping others find happiness. When she's not busy working, she enjoys spending time with her family and friends. She is always up for a good laugh, and loves to have fun!